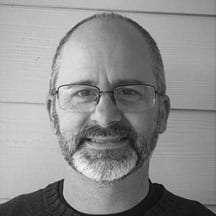 David Dirks
Principal Engineer
David is a Principal Engineer at Syght, where he is responsible for developing Electronics and Electromechanical systems.
David has over 27 years of experience developing electronics and related systems in the magnetic storage, data acquisition, semiconductor and consumer electronics industries.  Prior to joining Syght, David was a Senior Research and Development Engineer at Bridge Diagnostics, Inc, where he designed electronics for various products used for structural monitoring.  Before this, David was an independent engineering consultant, developing consumer and industrial electronics for several companies.  David also has an extensive manufacturing engineering background, ranging from contract manufacturing to developing precision, high volume equipment and instruments for hard disk drives.
David grew up in the San Jose, California area and has an academic background in Electrical Engineering.  He currently lives in Johnstown, Colorado with his wife and has two teenage kids, one of which is attending CU Boulder.  David is very active in automotive motorsports and his son is a championship winning driver.